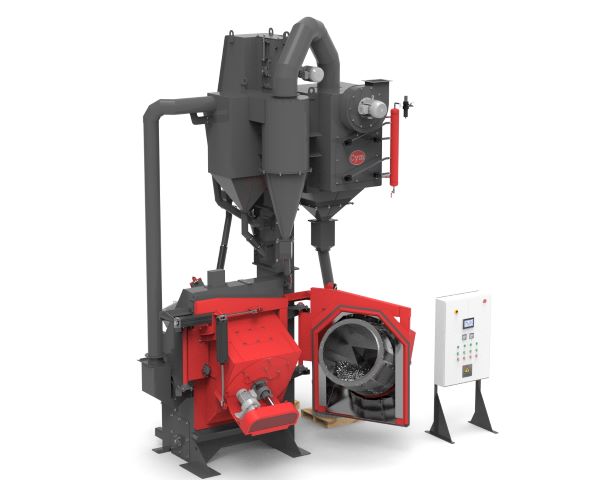 Rotary barrel shot blasting equipment is used to blasting different types of parts where it is required to simultaneously perform shot blasting and drumming processes. The rotating drum being manufactured in a single piece allows to process all kinds of bulk parts, especially small parts or parts with protruding tips, for sandblasting work, removal of scales, ferrous and non-ferrous castings and forged parts; deburring of pieces in steel, plastic or rubber; cleaning of parts with heat treatment; cleaning and preparation of surfaces where subsequent coatings will be applied (paint, rubbers, etc.).
Cym Materiales SA manufactures two groups of shot blasting machines with rotary chamber.
The first group is simple and economical in operation as the abrasive is recovered within the blasting cabinet.
The second group consists of larger machines which have abrasive recovery and cleaning systems.
Both types of rotary chamber blasting machines are easy to operate. The process starts with the loading of the parts on the chamber either manually or through an automatic material loading system. Once the door is closed, the blasting cycle begins. The turbines and the chamber start spinning producing a continuous rotation and tumbling of the parts which ensures that all components are exposed to the blasting stream. When the blasting process finishes, the machine stops automatically allowing the unloading of the parts to take place.
---
MAIN USES AND APPLICATIONS OF TUMBLE BELT SHOT BLASTING MACHINES
Tumble belt shot blasting equipment are very simple to operate and are used, among other applications, for the following processes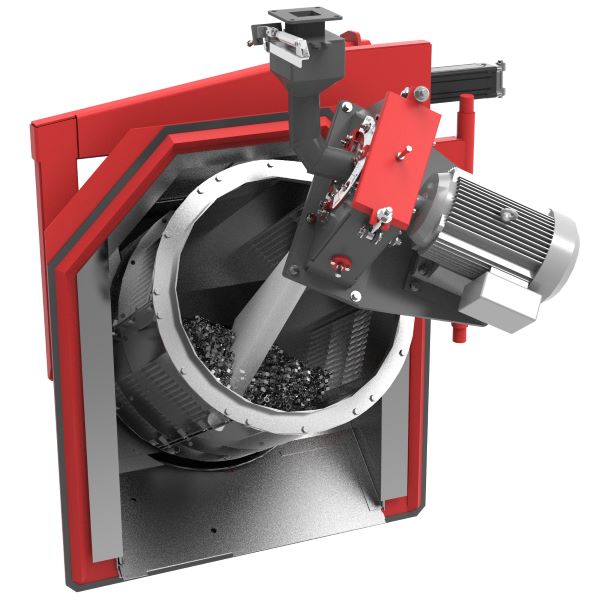 Surface preparation for paint, metal, rubber, etc.
Pickling of forgings or parts heat treated
Blasting Sanding of castings in ferrous and non-ferrous metals.
Deburring of metallic and non-metallic parts.
Elimination of oxides and scale
Shot Peening
Special Proyects: In case the equipment you need is not on these pages, please contact our Engineering and Sales department, so they can help you develop the best equipment that meets your needs, seeking to reduce your operating costs and increase profitability your production systems
---
Photo Galery