Complete line of dust, mist and vapor collection systems for environmental pollution control and / or recovery of industrial products, applied to the most diverse industries.
Industrial aspiration systems are adjusted to every need, and thanks to an exclusive design and applied know-how, they ensure an excellent level of particle retention with a low operating and investment cost.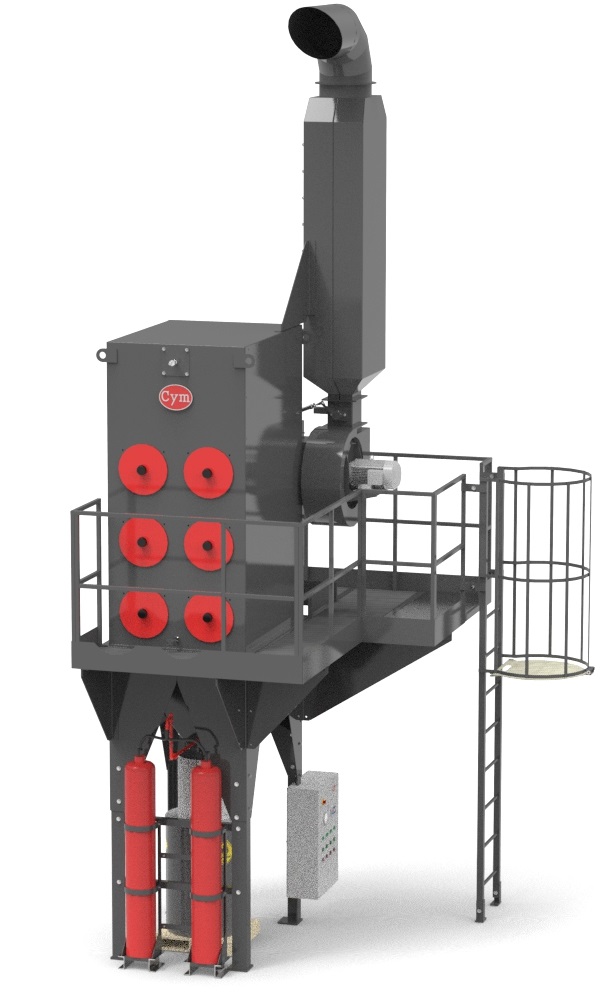 Cym line
Portable Dust Extractors - CART-P Line
Línea Camfil – Air Polution Control
Main applications and uses
Abrasive blast cleaning
Chemical processes
Fiberglass / "Composites"
Foundry
Rectified
Mining
Pollutant Dust Ventilation
Paper waste treatment systems
Pharmaceutical
Plasma / Laser cutting
Powder / Base Materials
Food / Sugar
Paint Powder / Pigments
Seed Processing
Shot blasting
Metallization (Thermal Projection)
Welding fumes
Wood processing
Special Projects: In case the equipment you need is not found on these pages, please contact our Engineering and Sales department, so that they can help them develop the best equipment that meets your needs, seeking to reduce your costs. of operation and increase the profitability of your production systems.
---
Photo Galery