CYM Materiales SA offers to their clients a wide range of equipment for the processing of steel structures, profiles, angles, plates, tubes, spools, etc. designed and adjusted to each need, and thanks to an exclusive design and know-how -how applied, ensure high productivity with low operating and investment cost.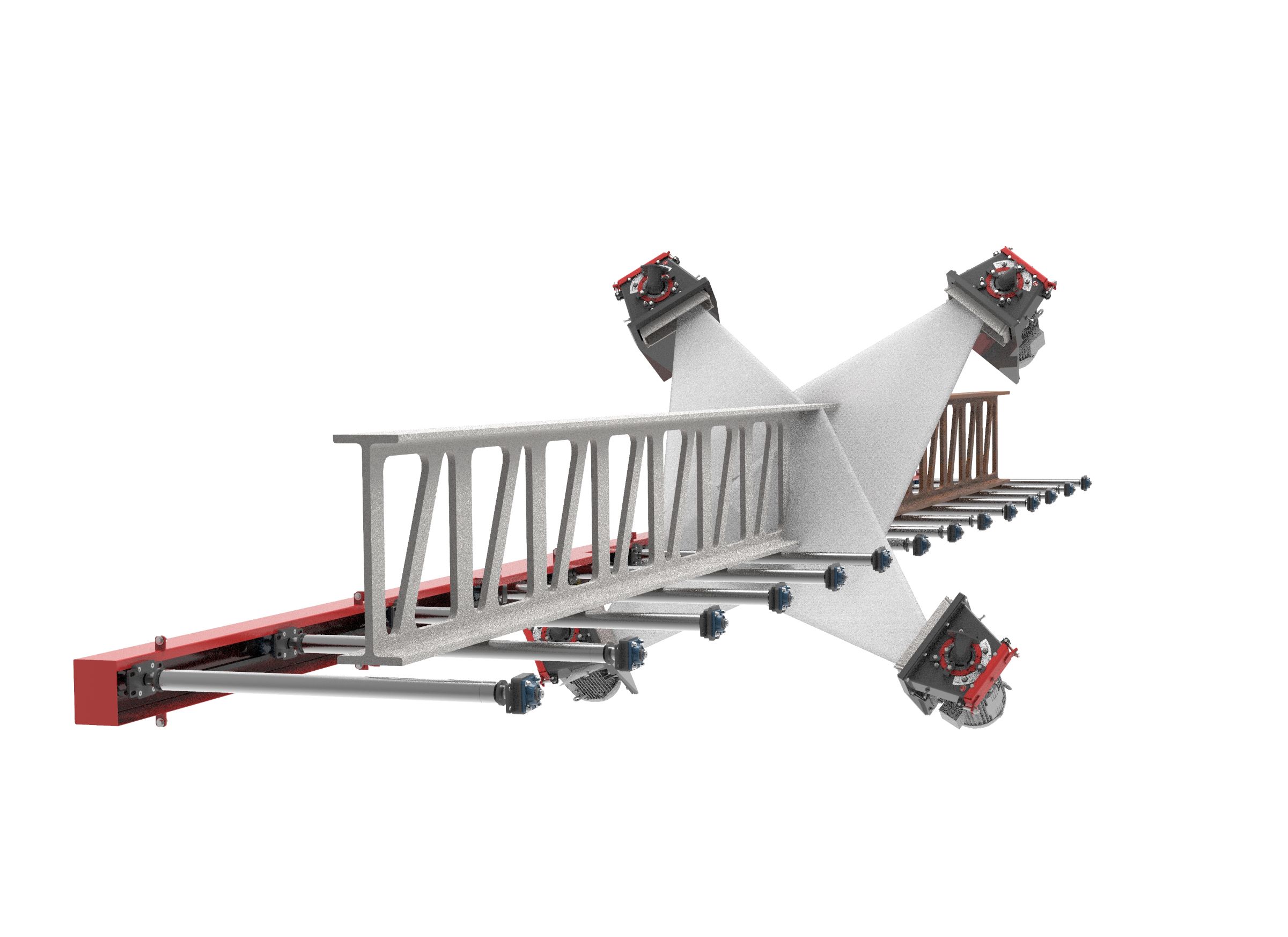 Continuous pass shot blasting machines to process double T, H profiles, angles, welded structures, plates, strips, etc.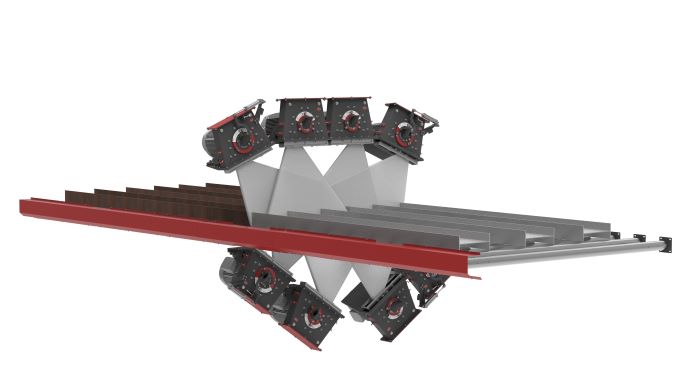 Blasting lines and continuous passage shop-primer application for sheets and strips both in horizontal or vertical passage
Internal and external blasting equipment for tubes, spools and wind towers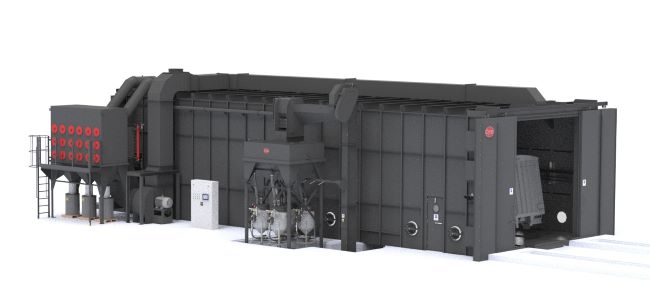 Manual blast rooms with manual or 100% automatic recovery systems allowing to process a wide variety of pieces that, due to their size, cannot be processed in automatic turbine blasting equipment.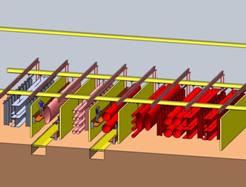 3D shot blasting and painting line for all types of welded structures
Portable closed circuit turbine blasting equipment for blasting steel plates etc.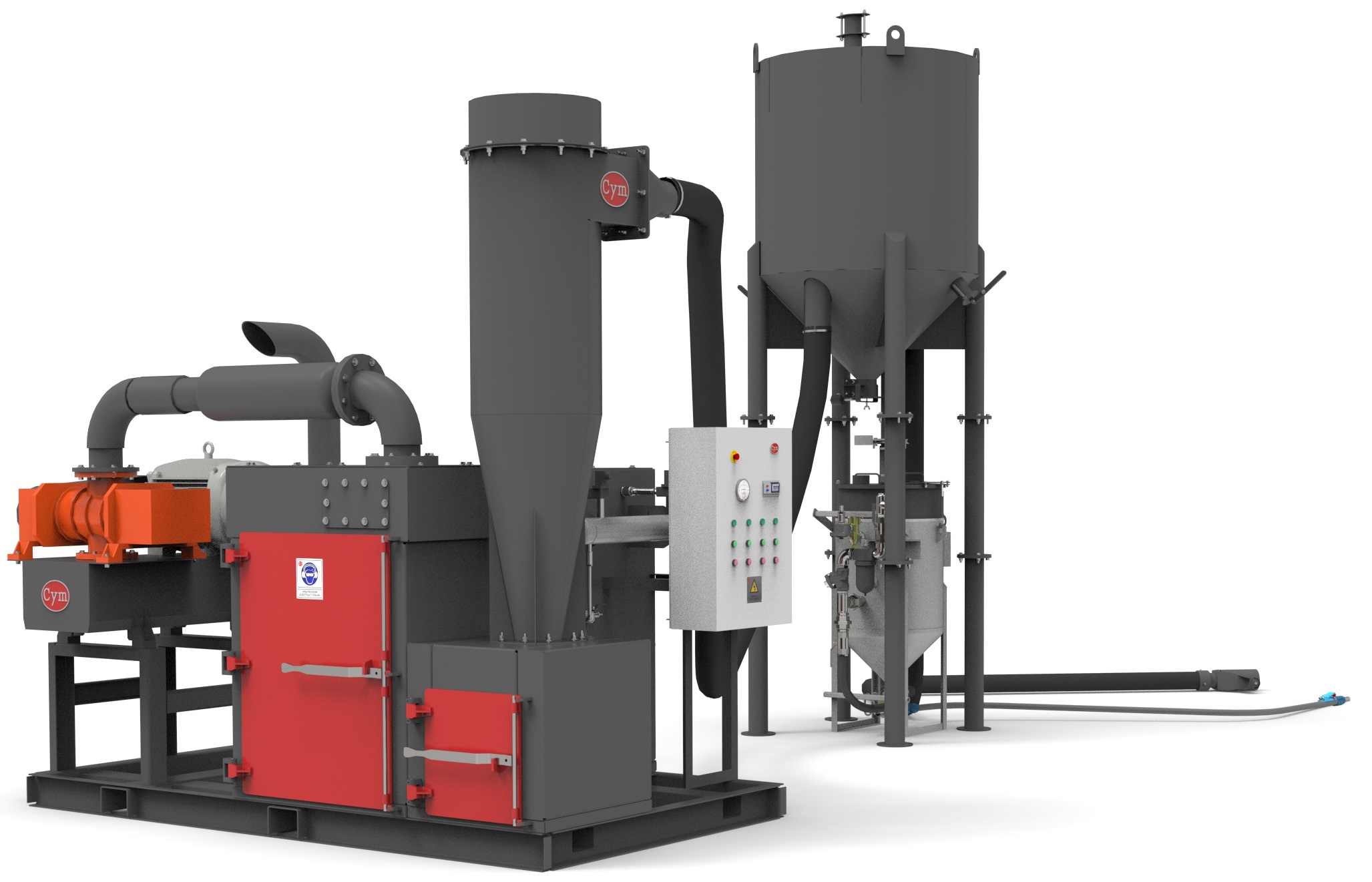 Manual shot blasting equipment by closed circuit compressed air for welding retouching, surface preparation, etc. to operate inside closed premises without risk to operators or facilities.
Special Projects: In case the equipment you need is not found on these pages, please contact our Engineering and Sales department, so that they can help them develop the best equipment that meets your needs, seeking to reduce your costs. of operation and increase the profitability of your production systems.