CYM Materiales SA manufactures blasting equipment for the mechanical descaling of wire rods by batch orm in-line process ensuring high productivity with a low operating cost and a process that does not pollute the environment.
Mechanical Descaling as a current-day manufacturing process for removing mill scale from steel rods includes processing by:
Shot-blasting

Continuous passage shot blasting – BAR Line
Shot blasting of wire coils – COIL Line

WILCO Reverse Bending Deformation
Combinations of Reverse Bending and Blasting
---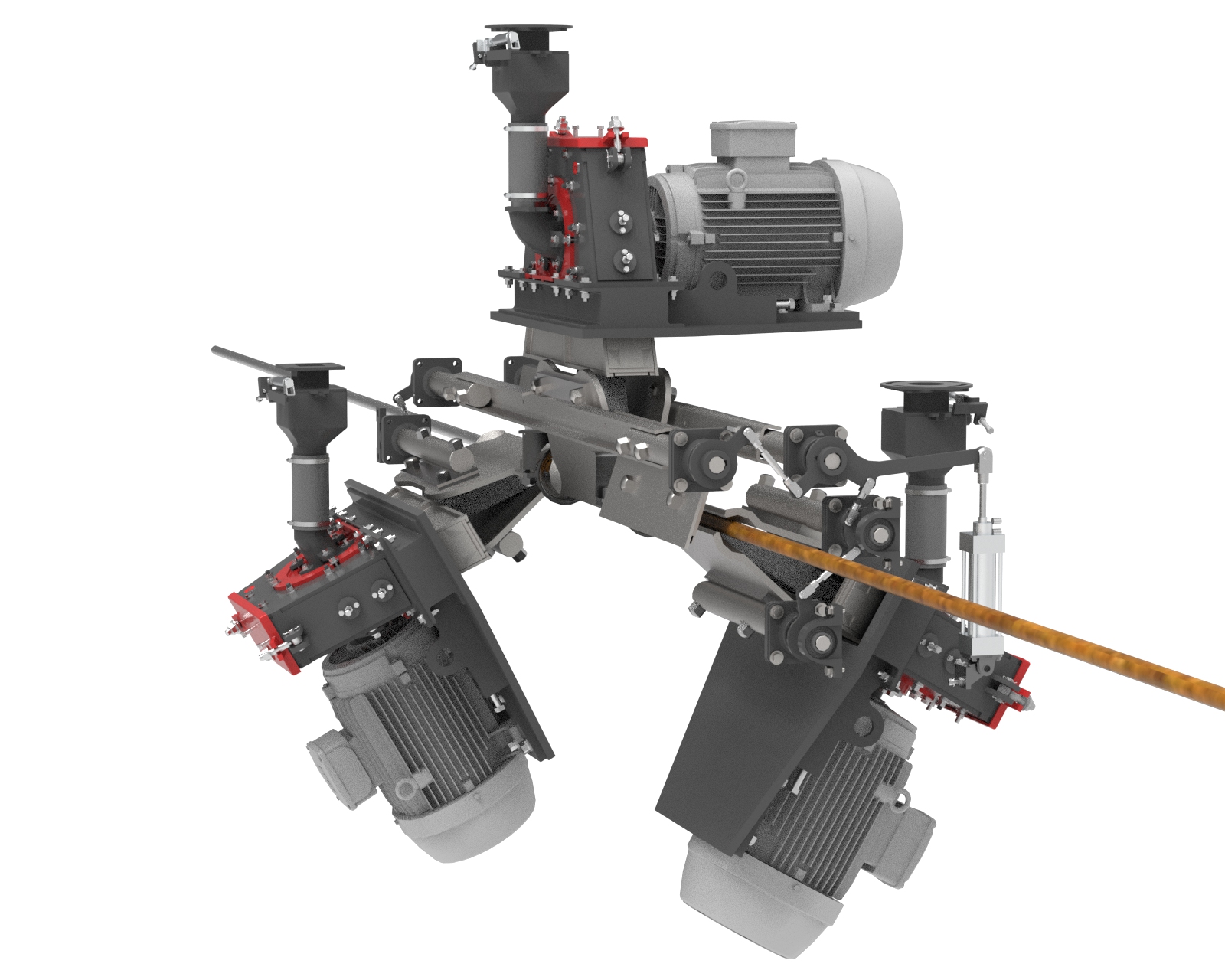 In-line BAR machines are designed for descaling wire rods or bars and can process in single-strand or multi-strand at the same time with high throughput speeds (more than 250 m / sec.).
---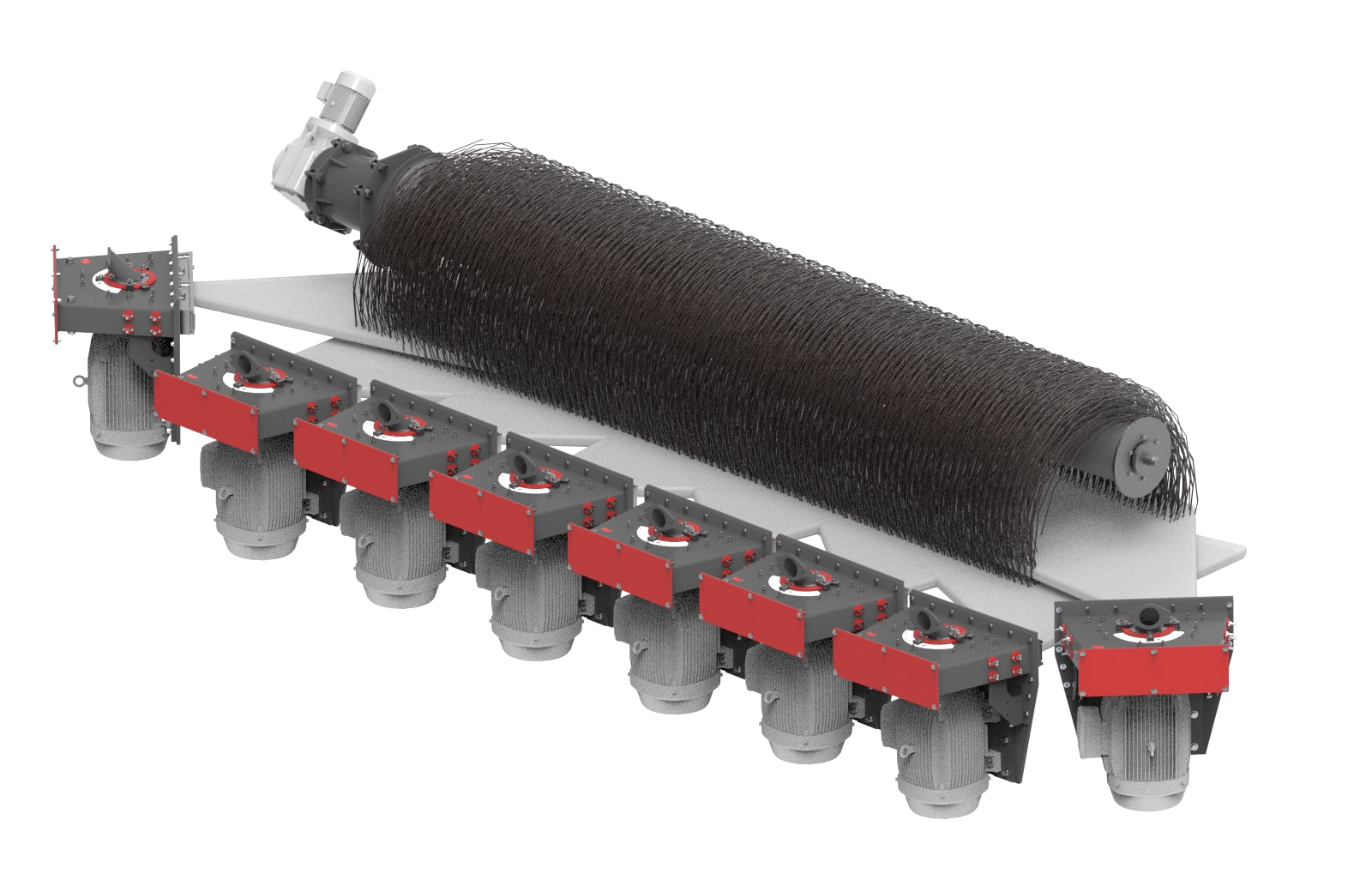 The COIL blasting machine has been designed to process wire rods of up to 3000 kilos of weight at a time ranging from 7 to 20 minutes depending on the type of steel and diameters of wire to be treated.
---
Wilco system is designed to process low through high carbon rods, .218 inch (5.5mm) diameter through .500 inch (12.7mm) diameter.
---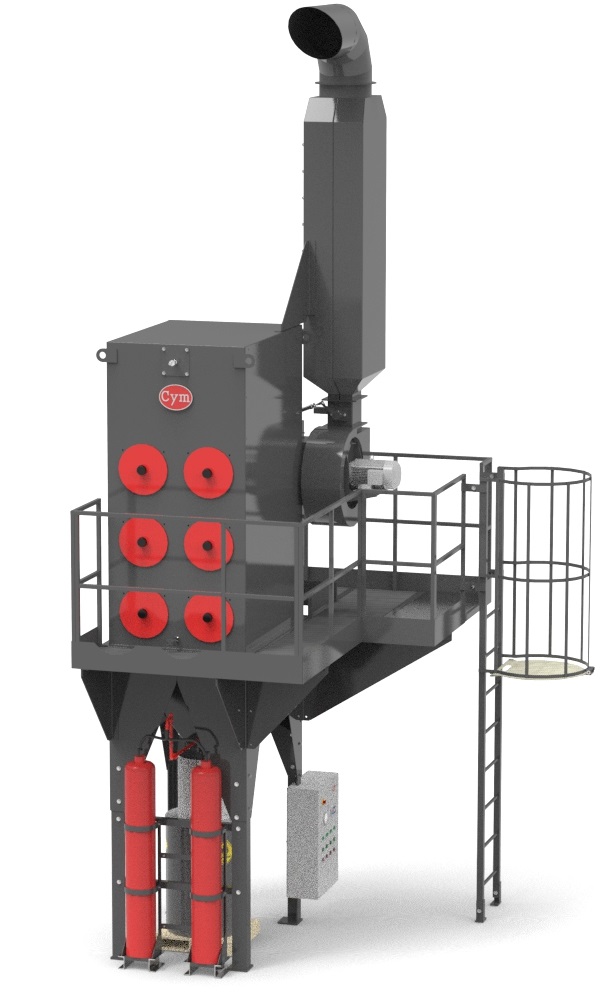 Cym dust collector used to retain dust generated in various processes of the steel industry for the manufacture of wires and bars (scale generated during the mechanical descaling process, fumes and gases from melting furnaces and welds, etc.)
Special project: In case the equipment you need is not on these pages, please contact our Engineering and Sales department, so they can help you develop the best equipment that meets your needs, seeking to reduce your operating costs and increase profitability your production systems