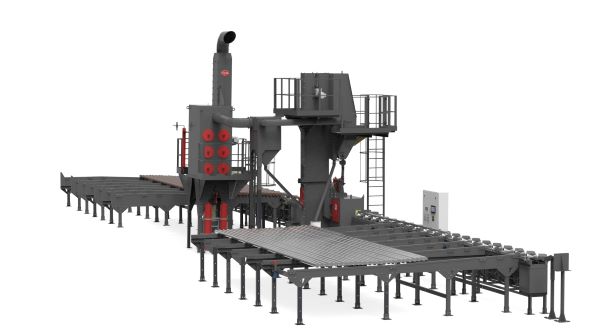 Cym Materiales SA manufactures continuous flow equipment for shot blasting welded scaffolding, metal formwork, planks, reins, walkways, ladders, props and related accessories according to the needs of each customer.
The abrasive is propelled by centrifugal turbines.
The number of turbines for each machine depends on the size of the parts to be blasted or the speed required.
In the PER and CH equipment lines, the blast wheels are located at 90 degrees from the parts pass-line, while in the PER-I and EST line, they are located at different abrasive projection angles.
The conveyors may be a parallel roller bed or an overhead rail conveyor that introduces the parts into the chamber continuously. The machine may also be equipped with in-line painting to avoid costly secondary handling of the parts.
Technical Data - Scaffold Tubes and Accessories
Advantages of wheel blast machines: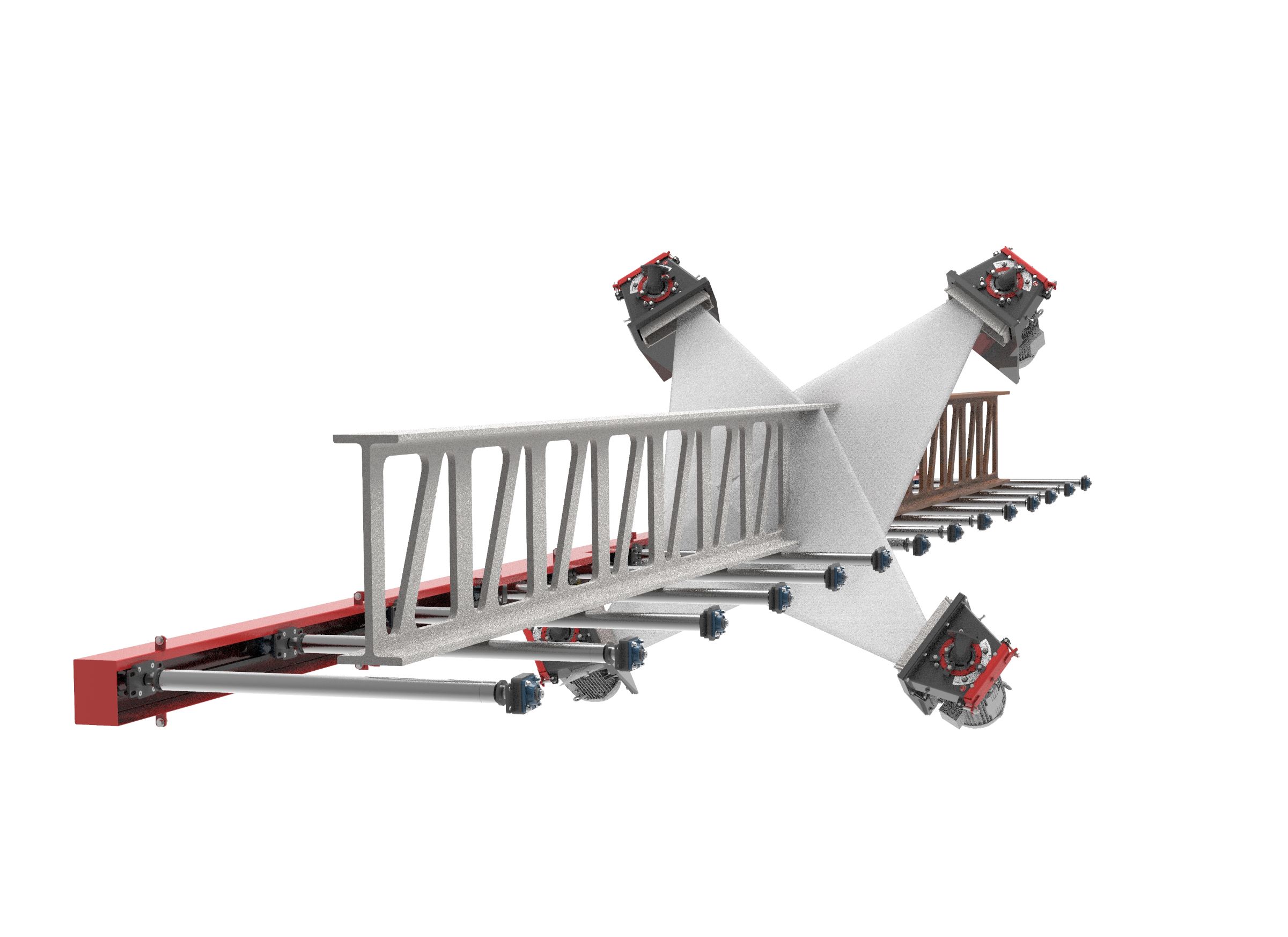 Higher production volume, minimizing operating cost.
Enhanced finish consistency of processed pieces.
Automatic shot blasting process which does not require skilled labor.
With proper equipment operation there are no health hazards to the staff or damage to the facilities.
Environmentally friendly process that is safe for the environment
Download Brochure
---
Photo Galery