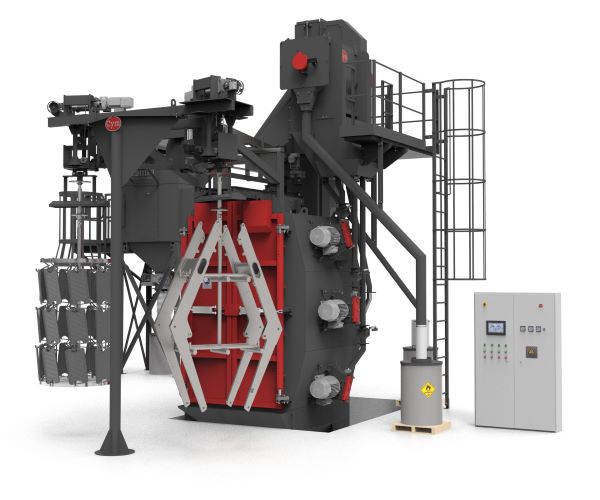 CYM Materiales SA manufactures spinning hanger shot blasting machines for a wide industrial range of products.
Spinner hanger are very versatile since they allow processing different kinds of components, such as small and sensitive parts as well as more complex parts which may be heavy or large and therefore not suitable for tumbling in bulk loads.
At CYM we have equipment to process different load volumes and weights, and according to the requirements of each client, we offer different loading options in batch processes (CAB) or continuous overhead rail blast machine (TUN).
---
Features Construction
Blast Cabinet
External structure with robust and compact design made of SAE1010 steel
Different combinations of internal lining of the working chamber using the following materials

Abrasion resistant rubber
High Cr cast steel plates (≥64Rc )
MN Steel Plates (11% -14%)

Door of entry / exit of hooks

Double leaf door with manual or pneumatic opening
Sliding door with motorized opening

Bottom auger with hardened steel turns
Pneumatic lid for closing hook passage groove.
Upper hook


Blast Wheel
Located strategically with a correct distribution of shot on the parts to be treated resulting in a better coverage and better performance of the machine
Direct drive from 10 HP up to 50 HP
Housing manufacture in MN (11-14%) steel Forming together with the internal liners and double resistant wear wall
High chrome steel Internal liners 64RC. Liners attached by screw with hardened cast steel head cover for abrasion protection
Positioning and fixing system for control cage, eliminates the risk of incorrect adjustment of the hot spot.
Labyrinth seal of abrasive between engine coupling and housing with possibility to mount the turbines in any position
Abrasive recovery system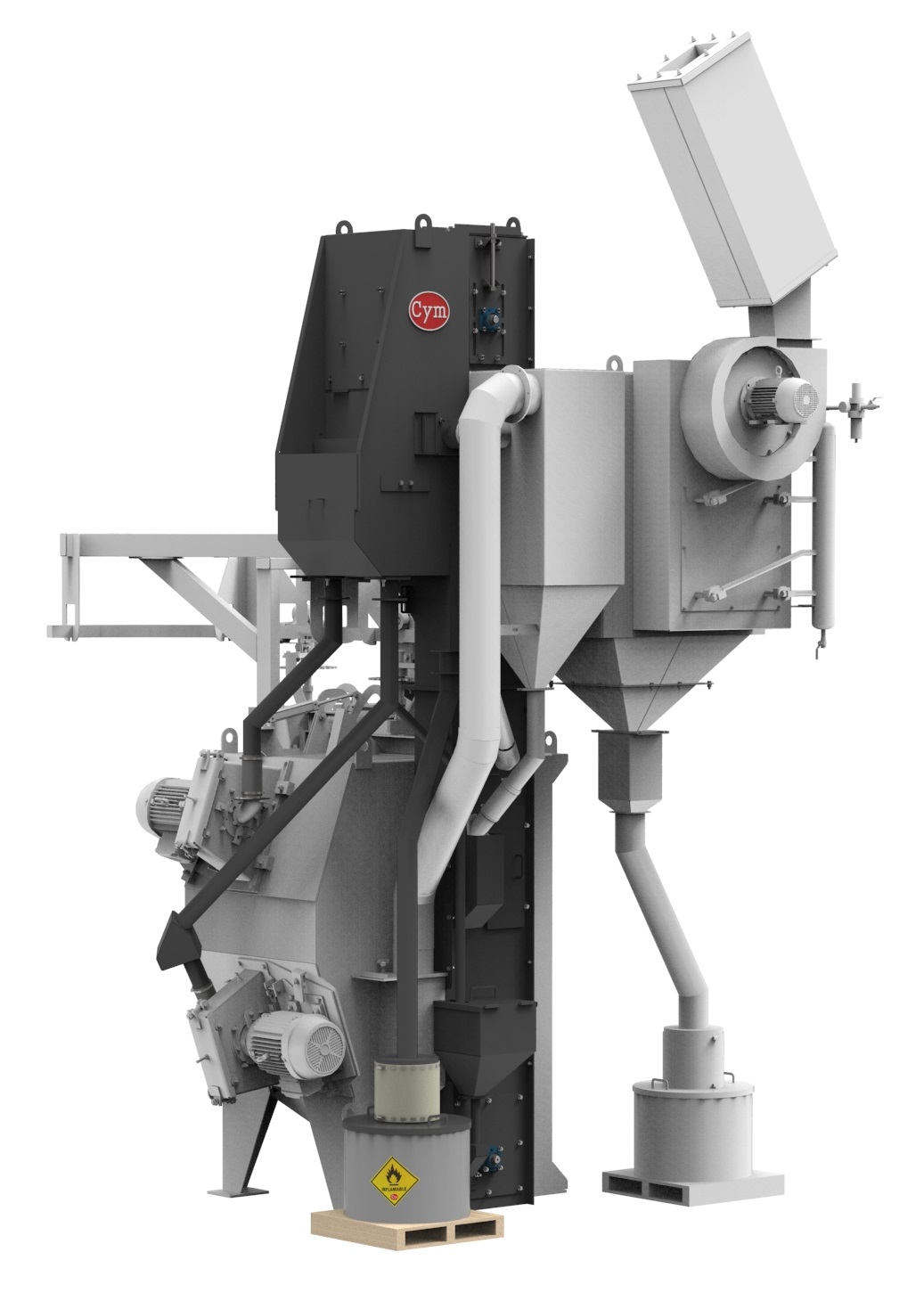 Bucket elevator with cast bucket – SAE 1035 steel
High efficiency Air flow abrasive cleaning
Storage hopper for good abrasive
Pneumatic Valves flow
Upper Screw - Spiral 15b30 boron-steel
Auger with self-cleaning rotary sieve, to automatically remove large particles that can be brought by the shot
Magna Valve – Amperage Electronic Control
Automatic Abrasive Regeneration System
Maintenance platform
Dust collector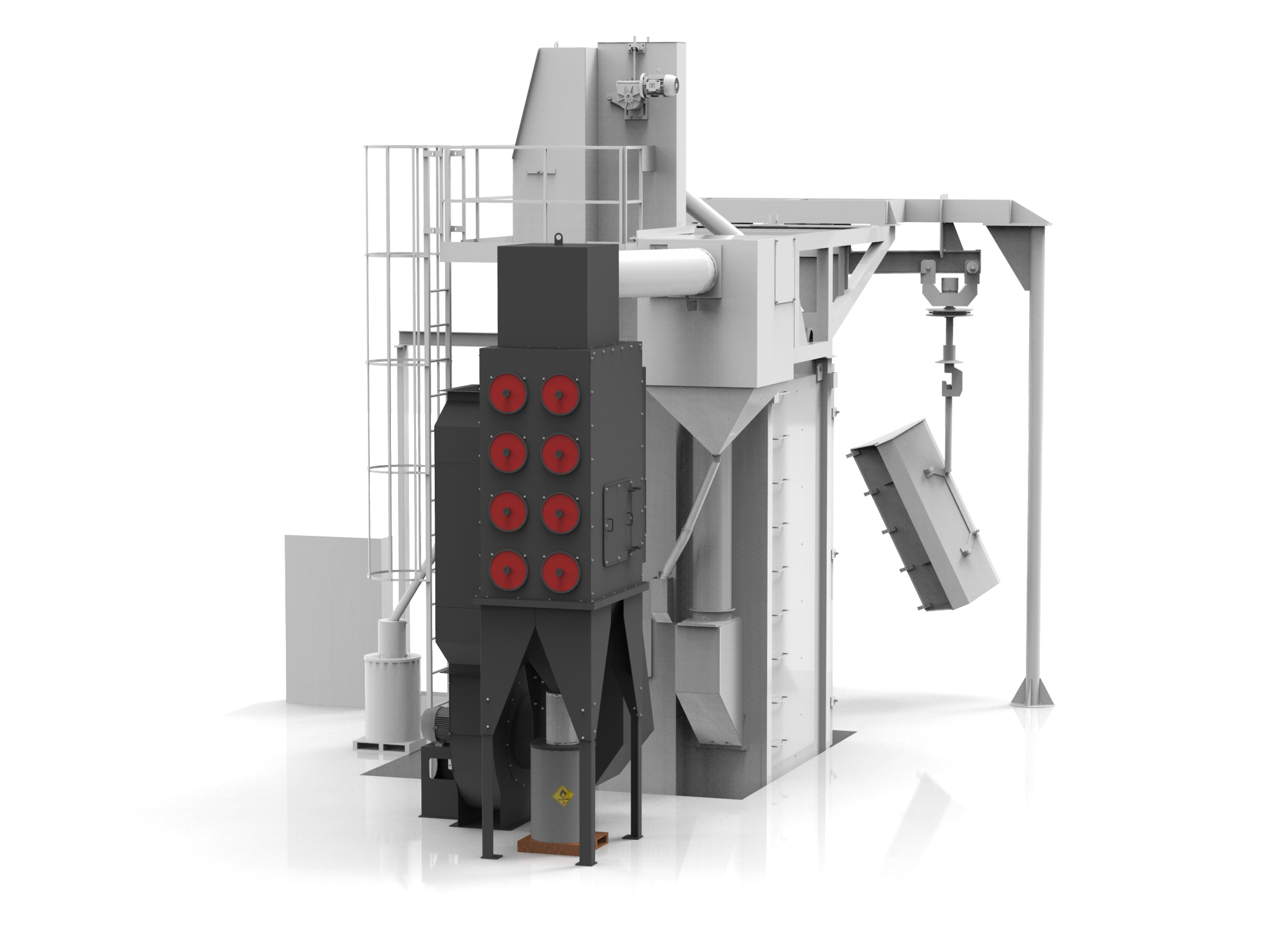 Steel construction: 3.2 mm thick
Cartridge media cleaning: reverse Pulse jet
Easy replacement of cartridges
Efficiency ? 0.5 micron / 99.9%
Emission <1 mg/m3
200L dust accumulation drum with lid transition to drum with sleeve filter
Intermediate gravitational separator located between blast cabinet and dust collecto r allows for increasing the air flow inside the cabinet without risk of carrying good abrasive to the dust collector drum
Silencer and Mineral wool cover kit to reduce noise ? 85dBA a 1.52m
Maintenance platform
Electrical Component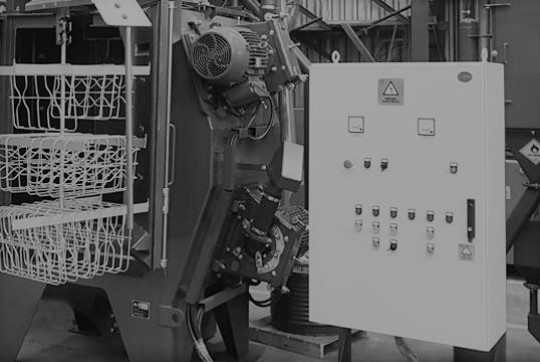 Control panel for operation control
Components and motors: according to customer requirement IEC, Nema, UL, etc.
PLC control: Siemens
Emergency stop button: included
Wire cables to connect control panel and motors
Movement sensor motors
Cooling system (for maximal temperature: + 45 °c)
Soft Start motors
---
Technical Data – Spinner Hanger Batch Type - CAB
---
Main uses and applications of Spinner Hanger Shot Blasting Machines
Tumble belt shot blasting equipment are very simple to operate and are used, among other applications, for the following processes
Surface preparation for paint, metal, rubber, etc.
Pickling of forgings or parts heat treated
Blasting Sanding of castings in ferrous and non-ferrous metals.
Deburring of metallic and non-metallic parts.
Elimination of oxides and scale
Shot Peening
---

Advantages in the use of Cym shot blasting machines
They process all kinds of parts, with high production volume and minimum operating cost.
Excellent homogeneity of completion in the processed parts
Automatic process, does not require specialized labor
Using continuous overhead rail blast machine allows to process parts in suspended load in line with painting processes
It does not contaminate the environment
Special project: In case the equipment you need is not on these pages, please contact our Engineering and Sales department, so they can help you develop the best equipment that meets your needs, seeking to reduce your operating costs and increase profitability your production systems
Videos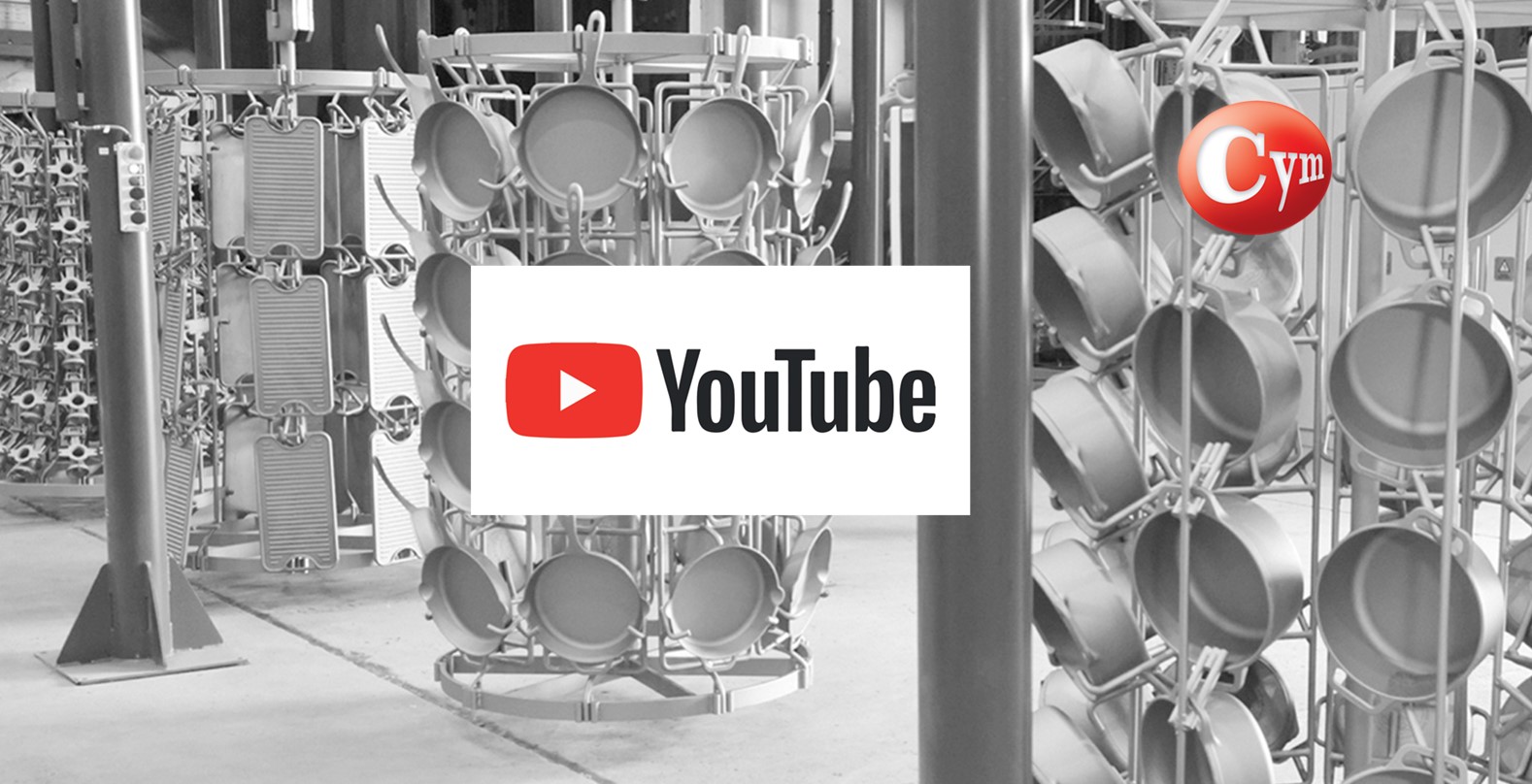 ---
Click on the image to download the brochure (PDF)
---
Photo Galery