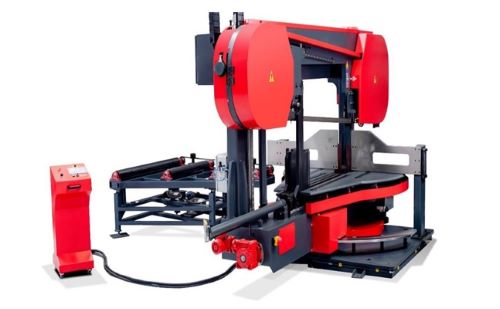 The AST line of cut-off saws are designed with a rigid frame structure to cut materials automatically and accurately. With high cutting speed, the AST cut-off saw can cut materials at 0° or miter (angled).
The AST series is equipped with high quality components to minimize friction and increase equipment performance. The AST cut-off saw can be installed as a stand-alone line or integrated in tandem with a 3ADM line for beam drilling.
---
FEATURES
Accurate cutting is ensured by the hydraulically controlled automatic blade tensioning system. The blade approaches the material at speed until a laser sensor detects the material in safe proximity to the material. Subsequently, the blade speed is reduced to a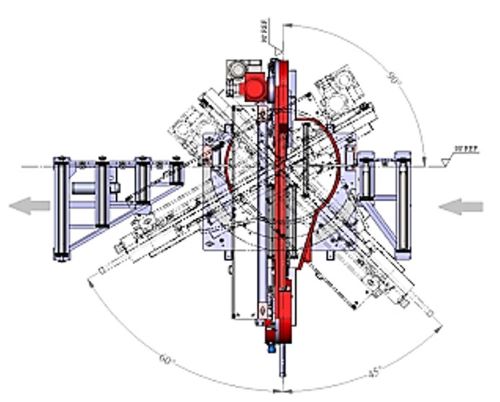 preset feed rate, thereby reducing the cutting cycle time.
The blade always remains clean thanks to a chip brush that is driven by an electric motor. The chip brush that is positioned just to clean the blade rotates constantly, so longer blade life is achieved and high cutting performance is maintained.
Material is fed through the saw in a straight position. The saw can perform miter cutting operations up to an angle of 45° to the left and 60° to the right.
The saw is rotated to the required position by a servo motor via CNC. Once it reaches the required position, the main frame is clamped by hydraulic cylinders.
When the saw frame is rotating, the rollers on both sides of the saw are raised 0.4". This ensures easy and fast turning of the saw, which reduces table wear.
---
RELEVANT COMPONENTS
Angular cutting position adjusted by servo motor
Cutting speed adjustable according to materials
Automatic feeding according to section geometry
Integrated hydraulic power unit with minimum quantity of lubrication (MQL) minimizing environmental impact
Beam clamping jaw driven by a powerful hydraulic cylinder
Integrated chip conveyor
Electric panel mounted on the saw body for a compact size, which improves working ergonomics and allows for easier maintenance of the equipment.


OPTIONALS
Roller conveyor for in-feed and out-feed of workpieces for autonomous cutting lines.
Material loading and unloading transfer tables.
Magnetic material unloading system for cut products that are transported to the unloading conveyor by means of a moving magnetic plate and then transferred off the roller conveyor by a belt.

---
TECHNICAL SPECIFICATIONS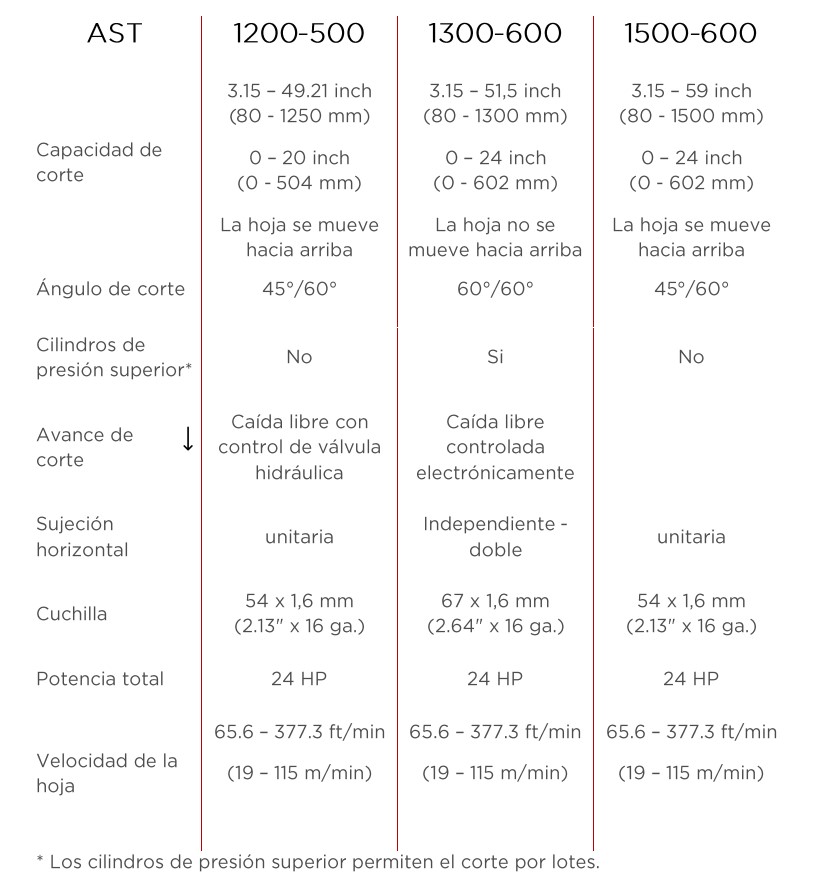 CUTTING CAPABILITIES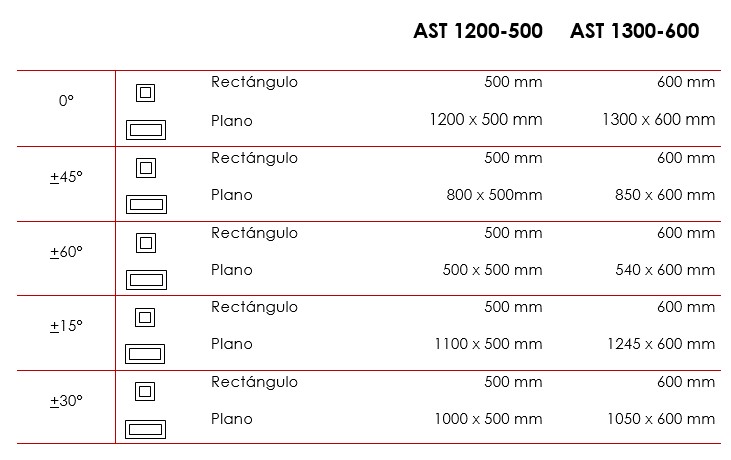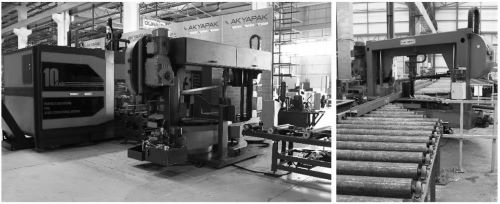 Special Projects: In case the equipment you need is not listed in these pages, please contact our Engineering and Sales department, so they can help you develop the best equipment that meets your needs, seeking to reduce your operating costs and increase the profitability of your production systems.
---
RELATED VIDEOS
---
RELATED PRODUCTS
---
Photo Galery