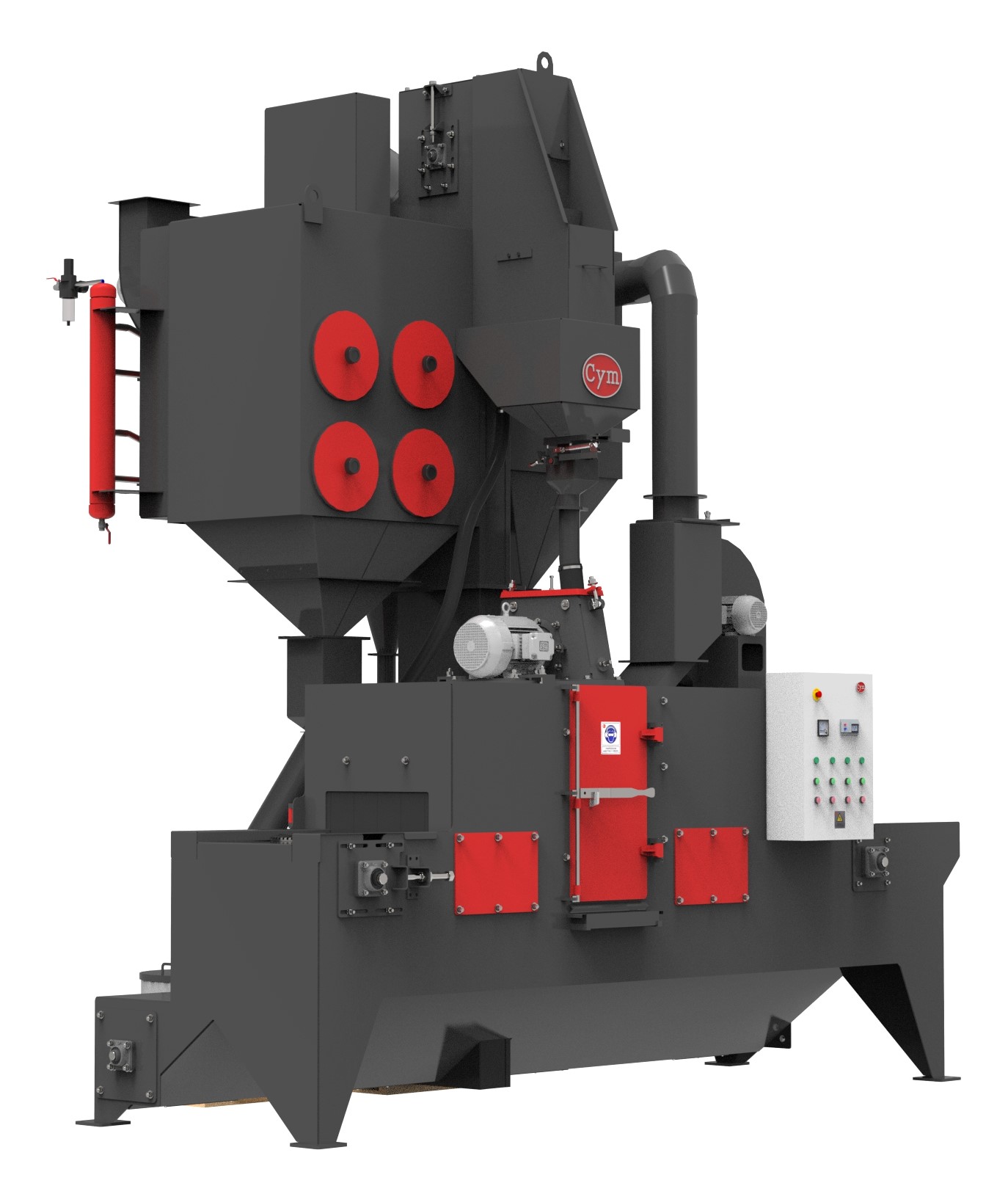 Cym Materiales SA manufactures continuous belt blast machines for Aluminum cast, brake pad, ceramic and marble industry according to the needs of each customer.
The blasting produces erosion on the stone leaving a rough texture for non-slip surfaces and in some cases it produces and aging effect.
The conveyors may be a mesh-belt steel or rubber belts. The abrasive is propelled by centrifugal wheels.
The projection of the abrasive is carried out by blasting centrifugal turbines and depending on the size of the material to be shot blasting or the required working speed, the number of turbines that each piece of equipment has varies.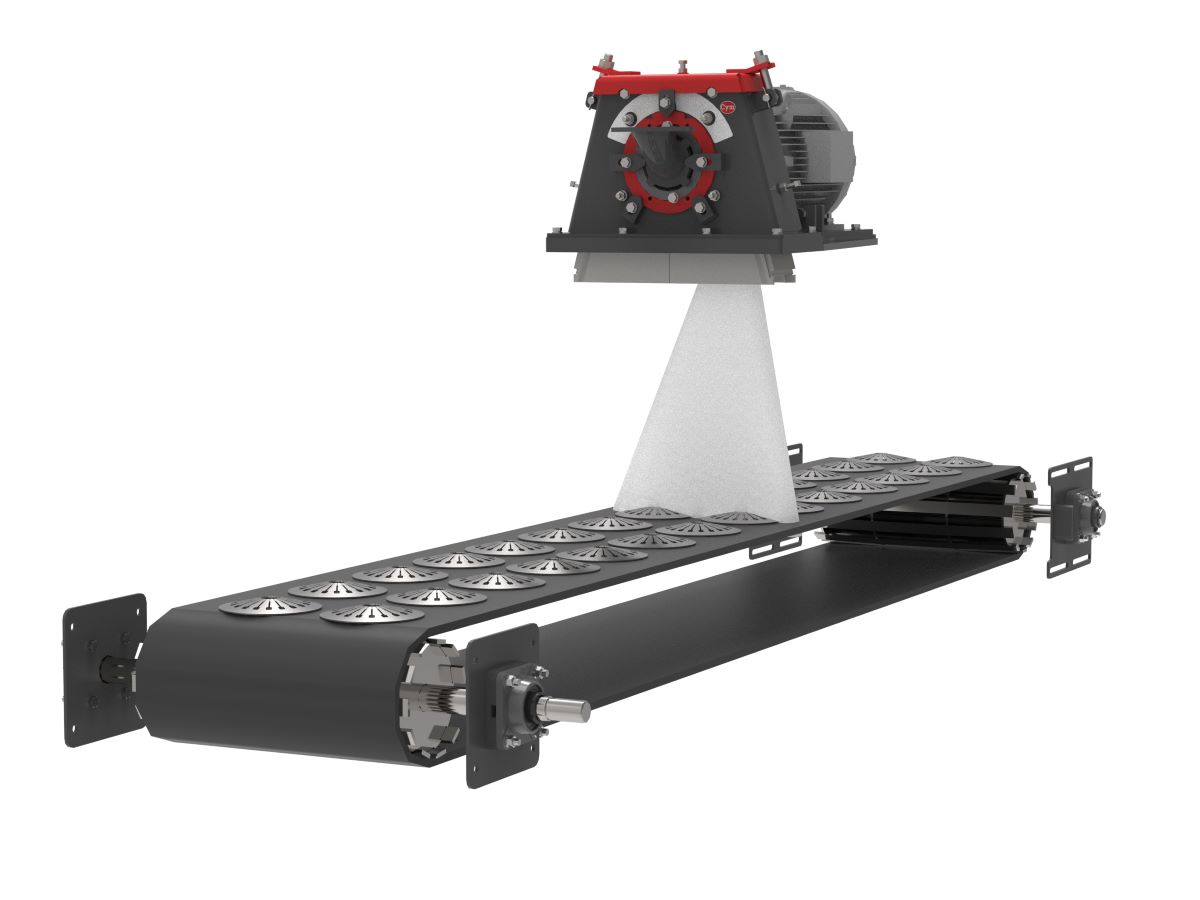 Depending on the type of application, the continuous belt blasting machines can be equipped with steel mesh belts (Mesh Belt) or rubber belts.
Rubber bands: Blast pieces one side at a time. These equipment, among other applications, are used to give roughness to marble or granite tiles (anti-slip)
Manganese steel mesh belts: allows to place both upper and lower turbines blasting the entire part in a single pass, these equipment are widely used for blasting castings in aluminum, zamac, etc.
---
Photo Galery