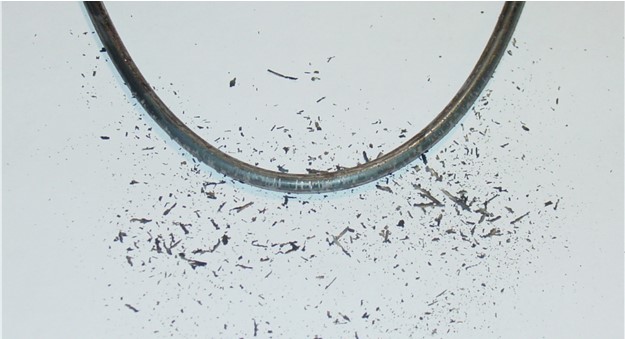 All WILCO mechanical descaling systems will descale and clean hot-rolled carbon steel wire rod in preparation for wire drawing. All models are intended for installation inline with your wire drawing machine between the rod payoff and ripper die. Over 50 years of development has lead to the current line of six (6) standard models of WILCO Mechanical Descaling Systems to choose from.
Wire Lab specializes in the design, engineering, and manufacture of durable, production-proven mechanical descaling systems. Everything starts with the WILCO model 310 reverse bend scale breaker, common to all models in the WILCO product family.
Three sheaves, each with solid tungsten carbide wear rings, bend the wire rod in a controlled manner to flex and elongate the ductile steel rod while the inflexible oxide scale breaks loose from the base metal. Secondary cleaning of scale fines, required for any wire drawing operation, immediately follows scale breaking and may be accomplished by various models of WILCO cleaning systems. From basic air jet to advanced automatic wire brushing, let us help you select the WILCO descaling system best suited to your unique wire drawing needs.
The current WILCO family of mechanical descalers includes the following:
---
Alternative Shot Blasting Machines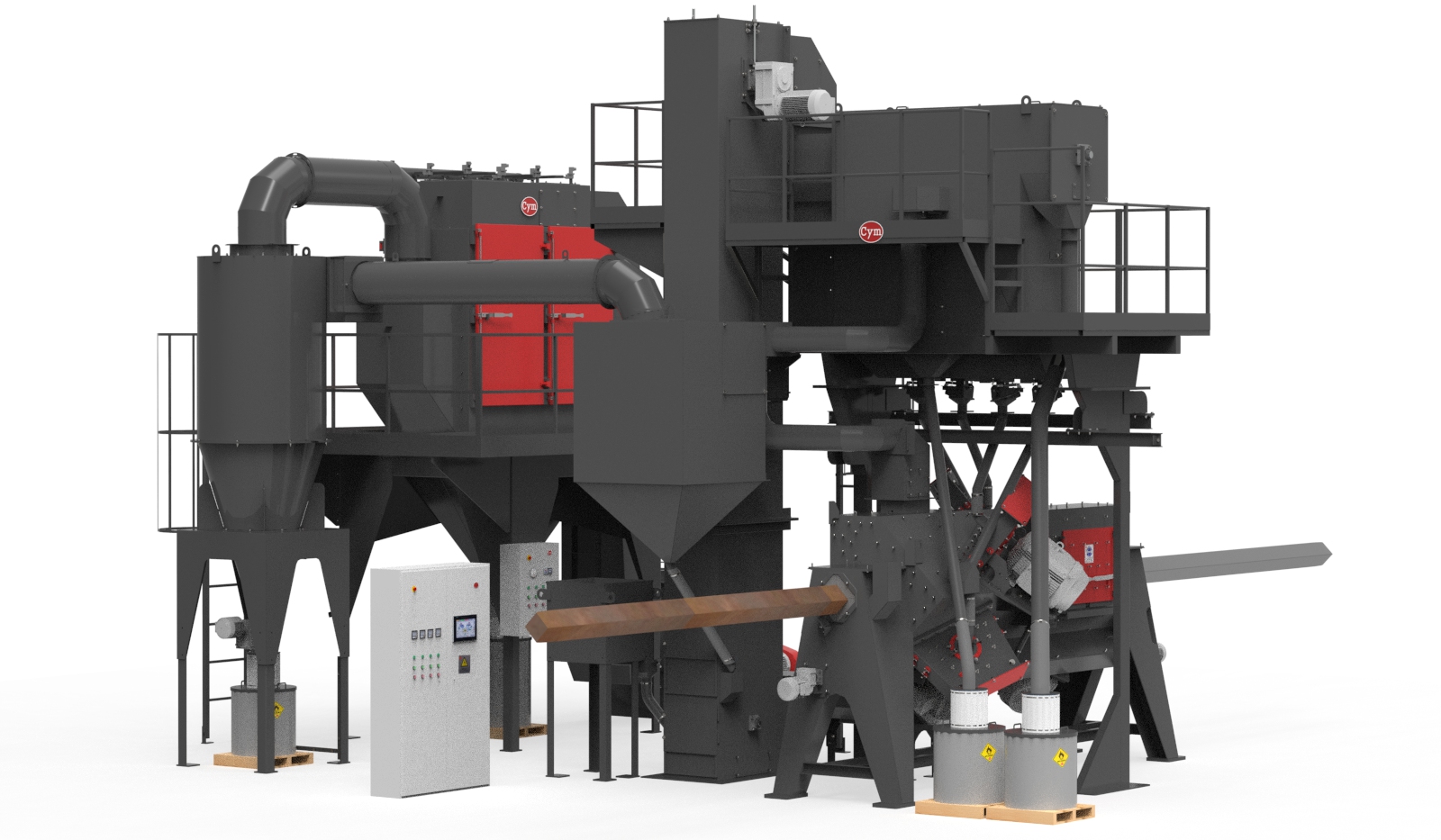 In-line BAR machines are designed for descaling wire rods or bars and can process in single-strand or multi-strand at the same time with high throughput speeds (more than 250 m / min.).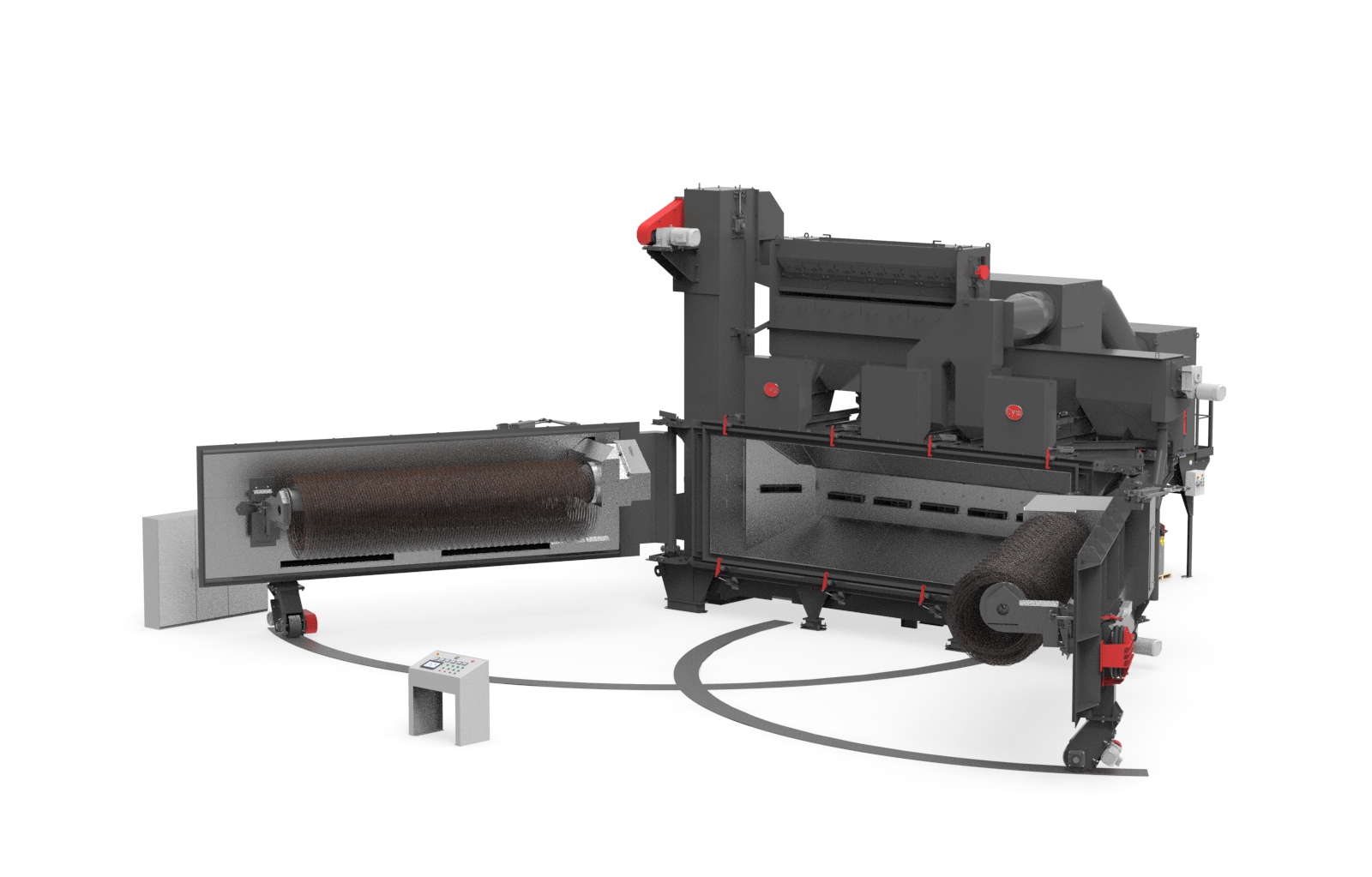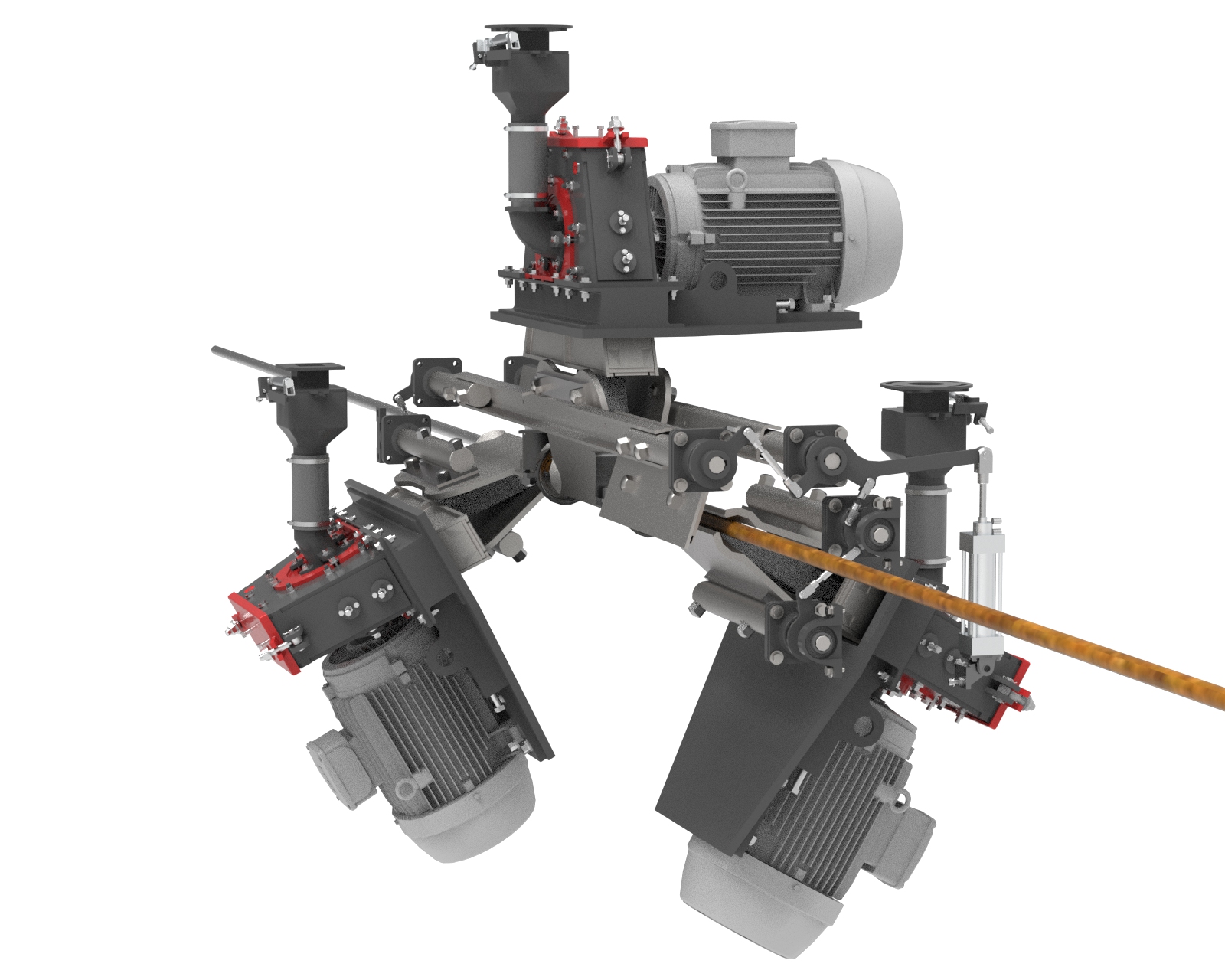 The COIL blasting machine has been designed to process wire rods of up to 3000 kilos of weight at a time ranging from 7 to 20 minutes depending on the type of steel and diameters of wire to be treated.
---
Videos
Special project: In case the equipment you need is not on these pages, please contact our Engineering and Sales department, so they can help you develop the best equipment that meets your needs, seeking to reduce your operating costs and increase profitability your production systems
---
Photo Galery