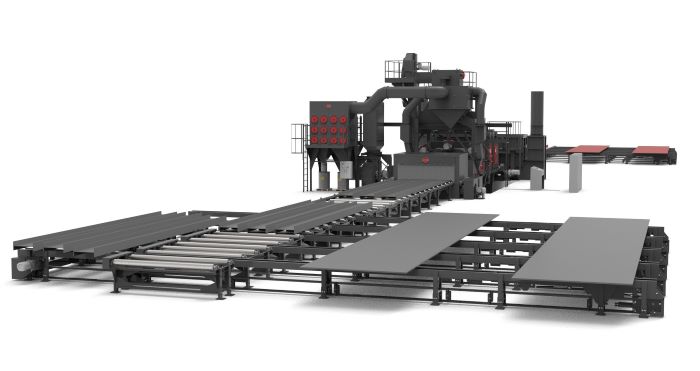 Cym Materiales SA manufactures automatic blasting and painting lines for continuous steel plates, profiles and bars, adapting them to the needs of each customer.
The abrasive is propelled by centrifugal turbines and, depending on the size of the material to be blasted or the working speed required, the number of turbines varies for each piece of equipment,
The line is completed with the installation of a paint booth with automatic reciprocators and a subsequent oven for the application of quick-drying shop-primer in line with the blasting equipment, thus avoiding unnecessary handling of the parts and obtaining excellent coverage with minimum operating costs.
The sheet conveyors can be parallel rollers for horizontal or vertical passages or, alternatively, overhead conveyors that introduce the parts into the equipment continuously.
---
Blasting and Painting Line for Sheets and Profiles - CH-H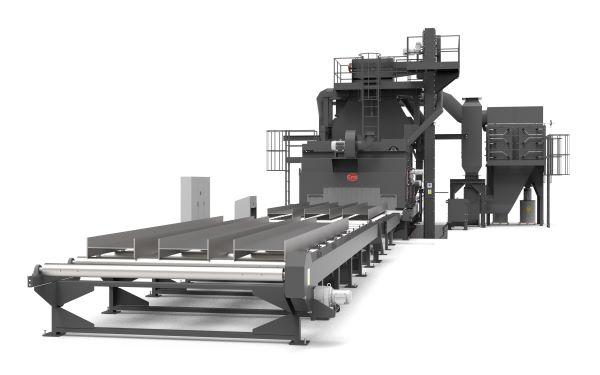 They can process sheets and different types of profiles (angle, L, H, etc.) with a core height of up to 150 mm (300 mm in total).
Preferably work with spherical shot to make it easier to remove the shot from the top of the parts
Requires a system for removing grit that may have been deposited on the plates (brushes, blowers, etc.)
Higher investment costs, civil works and operating costs compared to vertical pass equipment
Plate Blasting and Painting Line - CH-V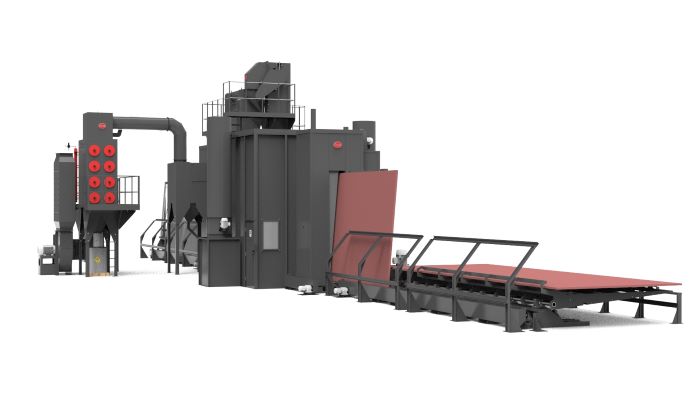 They process sheets in a vertical position with spherical or angular shot, generating high roughness with a good anchoring profile.
The plates can be loaded vertically or horizontally.
Lower investment and operating costs than CH-H horizontal pass equipment.
No possibility of abrasive build-up on the sheets, the equipment does not require the use of rotating brushes and abrasive blowers.
They are limited to processing profiles
---


Other equipment used in steel industries


PER and EST blasting lines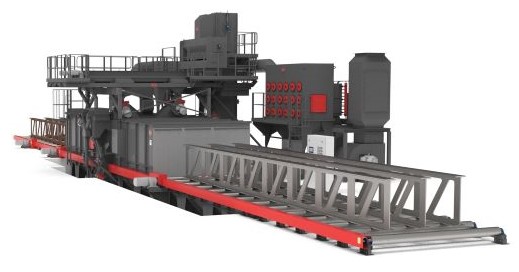 Process all types of raw materials and welded structures, including tubes, spools, plates, angle profiles, I, H, welded structures and accessories.
Recommended for processes that require flexibility of work, they allow rapid preparation for processing different sizes and types of parts.
Depending on the model, the machines are equipped with four to sixteen blasting turbines
Parts can be moved using parallel rollers or overhead conveyors

Manual Blasting Cabin
Flexible blasting process, allows all types of parts to be blasted which, due to their size or complexity, cannot be processed in automatic blasting equipment.
One or more operators work inside the cabin wearing personal protective equipment
System with remote control (dead man) for projecting the abrasive
Cabins can be automated by adding robots or nozzle manipulators, eliminating manual labor
---
Videos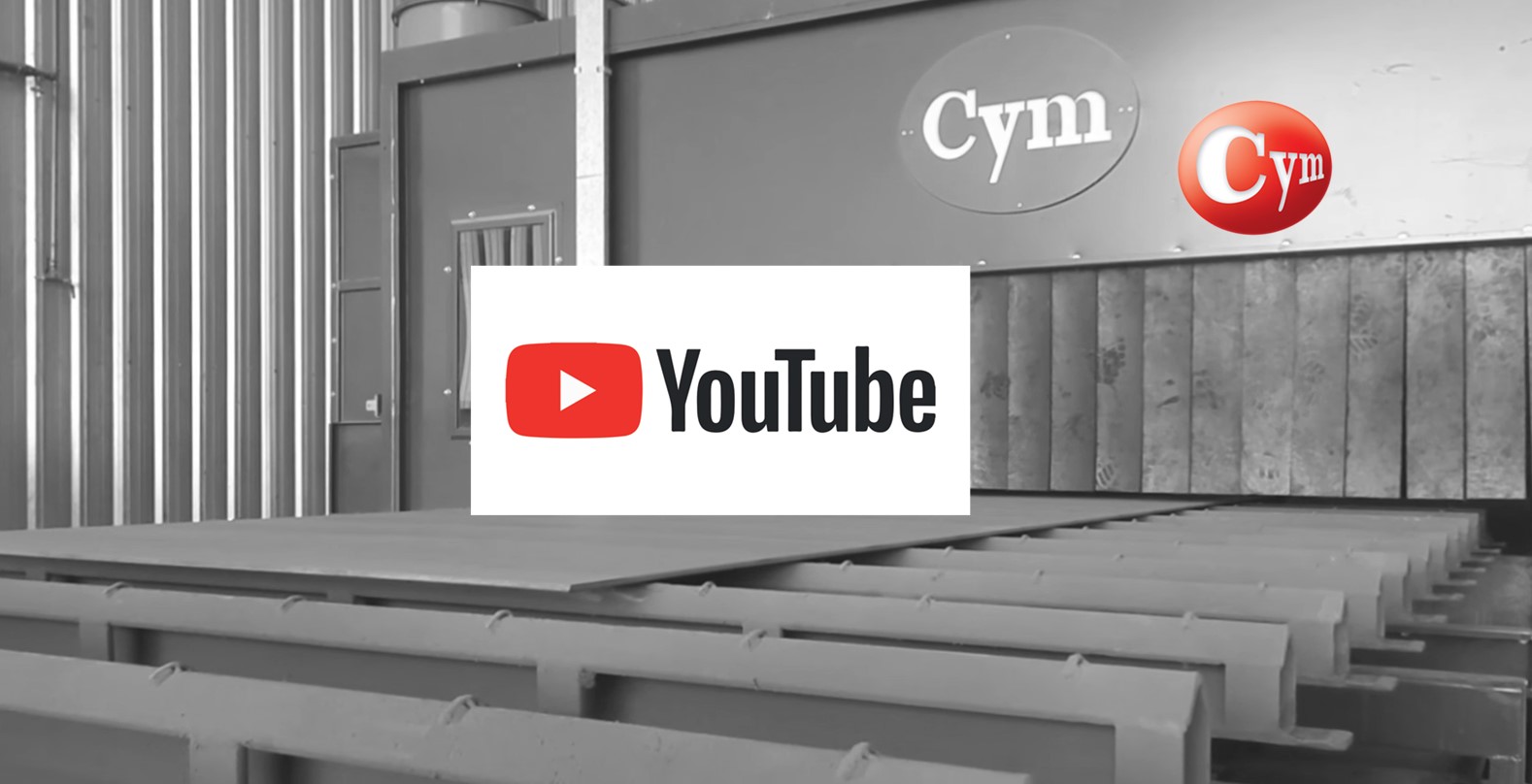 Special Projects: If the equipment you are looking for is not on these pages, please contact our Engineering or Sales department, who will advise you on developing the best equipment to meet your needs, reducing your operating costs and increasing the profitability of your production systems.
---
Photo Galery